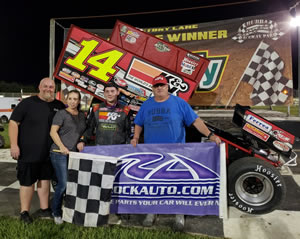 Friday night found Tyler Clem in action at Bubba Raceway Park (Ocala, Florida) competing in a field of 20 USCS Sprints. Starting the night off with an Engler Machine and Tool heat win, Clem locked his spot into the opening night feature. Taking the lead on 4th lap after the leader dropped out of contention, Tyler topped Danny Smith, Jordon Mallett, Nick Snyder, and Shane Morgan at the line in the 27-lap affair capturing his sixth win of the season.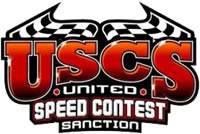 Returning on Saturday night, Tyler followed up a heat race victory with a Dash win. Starting on the pole, Clem salvaged a 3rd place finish after experiencing motor issues while leading. He trailed Danny Martin Jr. and A.J. Maddox across the finish line with Jordan Mallett, and Nick Snyder completing the Top-5 finishers.

For full results from these events, please visit www.USACRacing.com.