March 2, 2019 - Top 5 Finish in Bubba Army Winternationals Opener at BRP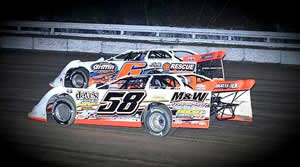 Friday night saw Tyler Clem hop behind the wheel of the Big Frog Motorsports #58 Crate Late Model for the Bubba Army Winternationals at Bubba Raceway Park (Ocala, Florida). In a field of 26 Durrence Layne Winter Shootout Series entries, Tyler recorded the ninth fastest time in qualifying before streaking to a 10-lap consolation victory. Earning the 9th-starting position for the opening night feature, Clem improved five spots to place 4th behind Kyle Bronson, Walker Arthur, and Logan Roberson with Nick Hoffman coming in 5th.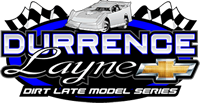 The following night, Clem laid down the second fastest time overall in qualifying positioning him 2nd on the starting grid for the A-Main. With $2,000 on the line, Tyler dropped three positions notching a 5th place finish behind Nick Hoffman, Jake Knowles, Devin Dixon, and Kyle Bronson.

For the final round of the Bubba Army Winternationals on Saturday, Tyler secured his spot into the $10,000-to-win finale with a 10-lap heat race victory. Jumping out to the lead early, Clem held the top spot for the first 24 circuits until Kyle Bronson slipped by. After a handful of late-race restarts, Tyler Clem was an early retiree from the 100-lap affair on lap 74. He was credited with a 15th place outing.

Tyler currently leads the VP Racing Fuelds Young Gung Challenge Series points chase. For full results from these events, please visit www.DurrenceLayneRacing.com.
February 16, 2019 - Tyler Clem to Pilot #CO2 Late Model for DIRTcar Nationals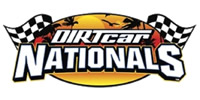 On Monday night Tyler Clem returned to action in #C02 Super Late Model for the 48th annual DIRTcar Nationals at Volusia Speedway Park (Barberville, Florida). With 42 cars on hand, Tyler ran into issues with his clutch that prevented him from making it out for his qualifying session and heat race. He was a scratch from his B-Main.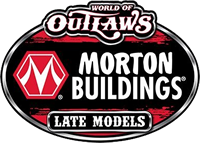 After Mother Nature wiped out Tuesday's event, Tyler was one of 44 World of Outlaws Morton Buildings Late Model Series entries signed in on Wednesday evening. Following the 19th fastest time in his qualifying group, Clem dropped two spots in his heat race to place 10th. Needing a 3rd place finish or better to make the $10,000-to-win A-Main, Tyler fell short with a 11th place outing.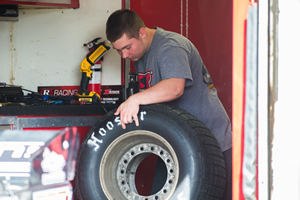 The following night, Tyler posted a 7th in his heat transferring him into the B-Main for another shot at the A-Main. Sending the Top 3, Clem recorded a 6th place finish.

For the fifth round on Friday, Clem followed up a 7th place finish in his 10-lap heat with a 6th place finish in his consolation event. (Heath Lawson photo)

Wrapping up the 48th annual DIRTcar Nationals on Saturday, Tyler came in 6th in his heat giving him one last shot at the $10,000-to-win finale with a B-Main appearance. Needing to place in the Top 3, Clem fell two spots short with a 5th place finish.

For full results from these events, please visit www.DIRTcar.com and www.WoOLMS.com.
January 31, 2019 - Clem Suffers Blown Motor in ASCOC Practice at BRP